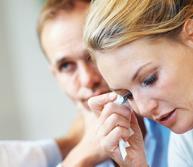 Have you ever asked, "How did this happen to my child?" A parent of a child just diagnosed with cerebral palsy is informed that their child has a condition that is not a disease, not progressive, nor communicable and not curable. Attempts at physical and recreational therapy, along with surgeries to reduce spasticity, can occasionally help to moderate some limitations and disabilities, but significant impairments and the continuous need for care and therapy will usually remain for the lifetime of the child.
The diagnosis is shocking and devastating, while the financial implications can be catastrophic when parents first realize their child will not lead the, "normal, healthy" life they have hoped for, dreamt about and always imagined would be possible. These parents soon realize the economic cost of lifetime medical care, therapy, and supportive products and services can be as much as $15,000,000.00 or more. They soon begin to wonder:
"How did this happen to my child?"
"Who will pay for all the medical expenses?"
"Who will take care of my child when I'm gone?"
Parents quickly discover help, answers and information, are not readily available. Many begin to hide in the shadows of self imposed guilt, frustration and humiliation. Unfortunately, these parents are not alone. According to the United Cerebral Palsy Foundation, there are an estimated 764,000 children and adults in the United States who manifest one or more of the symptoms of Cerebral Palsy. As many as 50,000 additional children are born each year that are diagnosed with Cerebral Palsy.
To receive a free evaluation of the facts in your case, call us at 800-462-5772 online contact form.