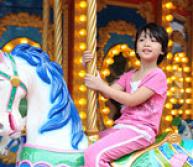 Amusement parks and museums are near the top of any family's list of places to visit for fun and enrichment. These popular destinations need not be off limits for families of children with special needs. Many amusement parks and museums feature accommodations that allow everyone to get the most out of a visit.
Below are highlights of seven major attractions across the country, with insider tips for parents of children with special needs. These are just some of the many parks we contacted for information on their services. For details about other museums and amusement parks, click here.
1. Walt Disney World Resort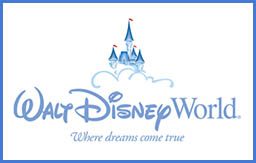 Orlando, Florida

Website: https://disneyworld.disney.go.com/

Phone: (407) 934-7639

Details from the attraction: Disney Parks have long recognized and accommodated Guests with varying needs and will continue to work individually with guests with disabilities to provide assistance that is responsive to their specific circumstances. In unique situations, our Guest Relations staff will discuss special accommodations for persons who are concerned Disability Access Service (DAS) doesn't meet their needs (e.g., those whose disability limits the duration of their visit to the park or limits their choice of attractions). All accommodations will be made in person, on site at Guest Relations. A guest whose disability is based on the necessity to use a wheelchair or scooter does not need a DAS. Depending on the attraction, Guests utilizing a wheelchair or scooter will either wait in the standard queue or receive a return time at the attraction comparable to the current wait time. For some attractions at Walt Disney World Resort, these Guests will go directly to an alternate entrance.
Legoland® California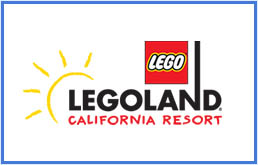 Carlsbad, California

Website: https://www.legoland.com/california/

Phone: (877) 376-5346
Details from the attraction: The majority of shops, restaurants, show venues, and rides/attractions are handicap accessible to guests in wheelchairs, but the online Disabled Access Guide provides excellent information regarding accessibility throughout the Resort. At LEGOLAND California, you'll find more than 60 rides, shows and attractions including LEGO® Star Wars™ Miniland Model Display, Pirate Reef and LEGO Legends of Chima Water Park presented by Cartoon Network. New this year is the LEGO Star Wars™ Miniland Death Star Model Display and LEGO Heartlake City where guests can meet the five LEGO Friends in person, build a LEGO horse or ride Mia's Carousel. Legoland California Resort is also home to SEA LIFE® Aquarium and the world's first LEGOLAND® Water Park. And if you've ever dreamed of spending the night at LEGOLAND, LEGOLAND Hotel at the Resort is now open and less than 2 miles from the nearest beach!
Smithsonian Institute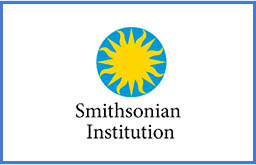 Washington, D.C.

Website: http://www.si.edu/

Phone: (202) 633-2921
Details from the attraction: The Smithsonian is 19 world-class museums and a zoo—plus 9 research centers! The Smithsonian Museums offer free admission and are accessible to individuals with disabilities. Some of the features include: Accessible facilities and at least one entrance that is accessible to visitors with limited mobility; Access services can be arranged for public programs by contacting the museum in advance. The Accessibility for Visitors with Disabilities page on the website has specific information about tours, times, and accessibility for many of the museums, galleries, etc. The use of public transportation, including taxis, in Washington is recommended. There are numerous commercial parking lots and garages located within several blocks of the museums on and near the National Mall.
Cedar Point Amusement Park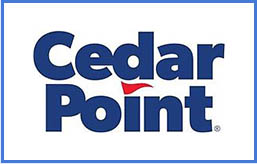 Sandusky, Ohio

Website: https://www.cedarpoint.com/

Phone: (419) 627-2350
Details from the attraction: First and foremost, Cedar Point is about fun. Fun for everyone. Guests requiring a handicap parking space should turn on their hazard lights and ask a traffic director for the exact location. Permits are required to use these spaces. Don't forget to turn off your lights! In addition, there is an area near the main entrance designated as a drop-off or pick-up area for our guests with mobility issues. For information about navigating and enjoying the park and all of its experiences for those with disabilities, feel free to download our Guest Assistance Guide or stop by any of our Guest Services areas at the front gate or throughout the park. Most shows and attractions are accessible. Information for accessibility of specific rides and attractions is available at Guest Services. Guests with Restricted Mobility and one riding companion may enter via the special access entrance after members of their party wait in line. Alternate access entrances are intended to accommodate guests who require the use of wheelchairs. On most rides, guests will have to transfer from their wheelchair to the ride unit. See Rider Safety Sign at ride entrance for alternate access entrance. Entrances are wide enough to accommodate wheelchairs at the admission gates and aisles in all restaurants, shops and food stands are designed for easy movement of a wheelchair. Most restroom facilities inside the park are equipped with handrails in at least one of the stalls. Family Restroom Facilities for guests needing the assistance of another guest are available at Main First Aid, The Barnyard Restroom on Frontier Trail, Matterhorn Restroom and Camp Snoopy. Whether you're looking for your next family vacation, or your next trip to the beach, or your next social outing, we've got days of limitless fun awaiting you at Cedar Point. A mile-long beach, gourmet dining, world class water park, and more rides, attractions, and shows than anywhere else.
Dollywood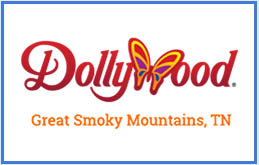 Pigeon Forge, Tennessee

Website: http://www.dollywood.com/

Phone: (800) 365-5996
Details from the attraction: Spanning 150 acres in the foothills of the Great Smoky Mountains, Dollywood offers more than 40 rides, 15 exceptional shows, 5 of the South's largest festivals, Southern-style dining, and the friendliest employees in the world! A majority of the Park is level to gently-rolling and is thus wheelchair accessible. From award-winning shows to educational craft demonstrations and ground-breaking rides and attractions, Dollywood offers something for everyone and every interest, so the whole family can experience the park together.
Morgan's Wonderland
San Antonio, Texas

Website: http://www.morganswonderland.com/

Phone: (210) 495-5888
Details from the attraction: Morgan's Wonderland is the world's first accessible family fun park! At Morgan's Wonderland, every guest with special needs enjoys free admission. As a 501(c)(3) non-profit, Morgan's Wonderland would not exist without the support of donors and volunteers. It is because of the generosity of individuals, corporations and the public that we can continue to provide free admission to individuals with special needs. We readily provide free admission for serious, long-term physical and cognitive disabilities such as Down Syndrome, deafness, blindness, cerebral palsy, multiple sclerosis, cystic fibrosis, spina bifida, autism (including Asperger Syndrome), orthopedic impairment, etc. Morgan's Wonderland includes an 8-acre lake stocked with a variety of fish, water cannons and remote-controlled boats, an amphitheater, catch-and-release fishing, gymnasium and event center for up to 700 guests. The park also features a variety of imaginative, exciting and wheelchair accessible rides, playscapes and activities. We look forward to providing a special place where everyone can smile, laugh and make wonderful memories with family members, caregivers and friends.
Chicago Children's Museum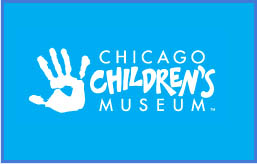 Chicago, Illinois

Website: http://www.chicagochildrensmuseum.org/

Phone: (312) 527-1000
Details from the attraction: Chicago Children's Museum is one of the city's top cultural attractions and the second most visited children's museum in the country. The entire museum is wheelchair accessible; elevators serve each of the museum's three floors; all bathrooms and water faucets are wheelchair accessible; and accessible parking is available in the Navy Pier parking garage. Chicago Children's Museum believes an accessible and inclusive museum must address each visitor's experience – making the museum's facilities, offices, exhibits, services, programs, and staff welcoming to all. Play For All, the museum's access and inclusion initiative, is recognized as a critical component of the museum's planning and development. Held the second Saturday of every month, Play For All events invite children and families with disabilities to experience Chicago Children's Museum's inclusive, multisensory exhibits and programs. The museum opens one hour early, at 9:00 a.m., for pre-registered guests. The first 250 visitors to register receive free admission. For more information and accommodation requests, call the Play For All hotline at (312) 464-8249 or email Partnerships@chicagochildrensmuseum.org.
Please visit our entertainment guide that contains information about vacations and day trips for families with children with special needs. If you know of a place that is not included in the map, you can add it yourself.