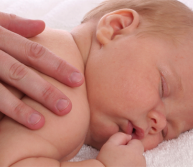 Parents of a child diagnosed with CP can feel like they have a dilemma when seeking answers to their Cerebral Palsy questions. Some forms of Cerebral Palsy are avoidable. Perhaps it was a medical professionals error? Would you then ask this same person what more could or should have been done? What's more, if the doctor is dismissive or flippant about the Cerebral Palsy diagnosis, who do you turn to then? While many doctors are fantastic professionals and people, far too many parents find themselves in a tough spot when seeking the truth about what went wrong.
If you or someone you know is looking for answers to an even wider range of Cerebral Palsy questions, the good news is that there are more avenues for answers than ever before. Whether looking for treatment advice, emotional support, perspectives on what the future holds, a second medical opinion etc. there are so many different questions that fortunately can be answered via the Internet. The most important thing to know is that your Cerebral Palsy questions will not go unanswered and that you are not alone.
With that said, here are some helpful resources to help you get a sense of understanding:
Looking for a comprehensive website to dive into on your own time? Go to CerebralPalsy.org. The website is massive, with well over 500 pages of information dedicated to Cerebral Palsy. The MyChild team also has a call center team dedicated to providing 1:1 support, finding out about your unique child and getting answers to the Cerebral Palsy questions you didn't even know you had;
Want to know how your child's Cerebral Palsy came about? Do not be afraid to get a second opinion! Your child's doctor is not the final say and may see things much differently than another. What's more, there are a variety of resources available, including Medical Legal Reviews, that can take a deep look into the circumstances surrounding your child's CP and find out what could or should have been done and what can be done moving forward;
Speak with other parents! Actively engaging on forums and in parental discussion/support groups is a great way to make sure you not only hear about the latest in research and techniques, but also not feel isolated;
Ask us! Feel free to contact us with any of your Cerebral Palsy questions and we'll be happy to get you an answer.
What resources have you found to be helpful for getting answers to various Cerebral Palsy questions you, your family, friends or even child have?