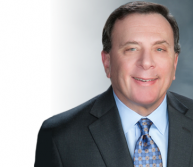 If you have been following our website or Facebook Page you likely know that we are dedicated to providing as much rich content as possible regarding the whirlwind of stories and news that exist in the ever changing field of Cerebral Palsy. Our goal with each of these posts is to expand awareness, while also breaking down possible stigmas related to CP. We had yet to make one key resource available to our community that could greatly help. We now will be providing you the chance to speak with a Cerebral Palsy lawyer and ask questions you may have about your child. Starting today and for as long as we receive questions, we are going to provide free answers to questions members of our community have regarding their child and his or her Cerebral Palsy diagnosis. We have over three decades of experience in handling birth injury claims. We can immediately help in providing you with a Cerebral Palsy lawyer who can begin to provide needed information and help to overcome any of the challenges you may have encountered in your search for answers, and for hope. Do you have questions about an odd term used to describe your child's Cerebral Palsy? Wonder if the explanation for his or her diagnosis makes sense? Want to know more about what Lifetime Benefits involve or what exactly occurs during a Medical Legal Review? We can provide insights on all of this while also developing a library of previous questions you may find helpful. Sample questions you might want answers to:
What is meconium and why were they talking about it;
Did my c-section impact the delivery;
How does CP happen;
What are signs of medical malpractice in a delivery;
Do doctors admit when they make a mistake;
Is it normal for there to have been _________.
If you have questions you'd like answered by a Cerebral Palsy lawyer, send us an email at contactus@www.thecplawyer.com. Please include, subject line CPLawyer Question:
Your and your child's name;
Where in the U.S. was your child born (ie – CA, TX, NJ, NY);
The child's date of birth;
If you would like free additional help or resources to help your child (if so, please include your phone number);
Most importantly: your question!
We look forward to hearing from you and starting this exciting series!