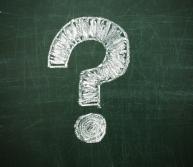 Cerebral Palsy is an extremely complex topic. Whether referring to the wide range of symptoms that can be related to a diagnosis or the ways it can be caused, CP is something that, even with decades of research, we are still learning more about. Just as we have seen more learned about the role of antidepressants in Cerebral Palsy, the public is also only recently understanding that CP isn't just "meant to be." Instead, preventable Cerebral Palsy is a very real thing, meaning where a healthy baby could have been born, instead a child is introduced to a lifetime of challenges as a result of errors or wrongdoings on the part of medical professionals.
It is important to reiterate that not all instances of Cerebral Palsy are preventable. There is a wide assortment of causes related to CP, each tragic and unfortunate. The process is not always easy, as is the case of any recollection of the days, weeks and months surrounding your child's delivery. It is extremely important to explore your child's diagnosis for medical malpractice due to the assistance it may afford should the review reveal your child suffers from preventable Cerebral Palsy. This improper series of actions taken by a doctor could take place during the pregnancy, the labor and delivery process, or even after birth, making a thorough review of all issues and medical records crucial.
While we recommend all parents get more information on the cause of their child's Cerebral Palsy, regardless on how sure they are that it was not preventable, there are five red flags we would like to bring attention to:
Fetal Distress — While everyone is aware of the monitors, few understand what they represent. When a child is in distress, either due to lack of oxygen, trauma and more, the birth process must be examined;
Presence of Meconium – When a child has their first bowel movement within the womb, this may indicate fetal distress, as well as an additional threat to your child's health;
Delayed Delivery/C-Section – If a delivery goes too long, your child may experience an assortment of harms that each can create problems, including Cerebral Palsy;
Severe Bruising, Broken Bones and/or Injury to the Skull – Any time your child is born with physical damage, including shoulder dystocia, you should be looking into what method was used for delivery and if it was done properly. Tools like forceps and vacuums can cause significant damage when used improperly with results including Cerebral Palsy;
Troubling Pregnancy or Extended NICU Stay – Cerebral Palsy includes injuries suffered during pregnancy, delivery and after birth.
You should examine the recommended processes suggested or taken by medical professionals. The presence of these red flags surrounding preventable Cerebral Palsy are not inherent proof of malpractice but, instead, significant items or 'red flags" that must be thoroughly examined on behalf of the child. Doing so may reveal eligibility for Lifetime Benefits that pay for causes associated with CP, including therapy, adaptive equipment, housing, education, assistive technology and more. Call us at 800-462-5772 or fill out our contact form to get the answers you deserve.