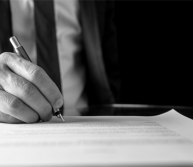 Choosing an attorney to represent your child's interests in a medical malpractice case related to Cerebral Palsy can be extremely stressful for parents. Because of the required experience and resources necessary to handle such a case, you want the best birth injury lawyer for your child and that's no simple feat. To help you in your decision, here is a checklist of factors to consider when meeting with attorneys you may be considering for your child's birth injury case.
Personality. First and foremost, the best birth injury lawyer for your child will make your entire family feel at ease. As birth injury litigation can take years to complete, your ability to effectively communicate and engage with your attorney is crucial. You should feel that the attorney is focused on you and not strained by an existing client base and more.
When Should A Parent Contact A Cerebral Palsy Attorney? from The CP Lawyer | Stern Law, PLLC on Vimeo.
Experience. While birth injury cases are a form of medical malpractice litigation, there are so many nuances involved that many feel you should avoid lawyers that handle all types of cases or any type of medical malpractice case. These lawyers may be referred to as generalists. The rationale behind this is two-fold: a generalist may look to use the same medical experts for different types of cases, putting your legal matter at a disadvantage, and a generalist may not be able to keep up with the latest cases, research and more. Selecting a birth injury lawyer that is only focused on birth injuries and birth injury litigation can be a significant advantage for your child's case.
Knowledge. A bond of the previous two points, the best birth injury lawyer for your child will not only be well-versed in the courtroom precedents behind cases like your child's case, but also in the medicine, itself. Being able to speak informatively with you about your child's treatments, discuss what happened during delivery (or before and after it) and walk you through a Medical Legal Review is essential for the lawyer you select. Selecting an attorney who is considered knowledgeable in their field should be near the top of your list of qualities to look for.
Consistency. Perform research on your legal candidates and see what their history of litigation says about them. Have they abandoned cases? Failed to win? Do they keep a blog or respond to questions on their website? Birth injury cases can take years to run their course and feeling comfortable that your attorney will answer the phone when you call is a must.
Why Is It Important To Hire A Birth Injury Lawyer? from The CP Lawyer | Stern Law, PLLC on Vimeo.
Other factors to consider when trying to find the best birth injury lawyer for your child include:
Is the attorney expecting money upfront? Dedicated birth injury lawyers most often do not, ensuring that your case is handled effectively (or else the lawyer is paid nothing);
Does the attorney have an online presence? The best birth injury lawyer for you will likely live and breathe the subject matter and should have a digital presence that reflects that.
If you have questions about choosing an attorney, please feel free to contact our offices via our website or call us at (800) 462-5772.