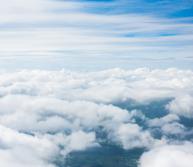 Thinking about planning a vacation? Stern Law offers a great entertainment guide that can help you plan the perfect trip for a family with a special needs child. Our entertainment guide includes everything needed to plan an amazing trip. So, the next time you head out the door, you will be absolutely be ready to hit the road. The guide includes helpful traveling, packing tips and plenty of resources. When you are planning a trip, get the whole family involved to make sure everyone can fully enjoy the trip. Our activity map in our guide lists destinations that have special accommodations and are wheelchair accessible, so you and your family can pick the best one that fits your needs.
Activity Map
Checking out the activity map is a great way to start planning your vacation. The activity map is packed full of different places you and your loved one can go to for your next trip. Destinations including aquariums, museums, theme parks and zoos. Each destination location is marked, just click on the marker to see all the information you would need for each place. Information including a link for directions, phone number and if the location ADA accessible.

Tips For A Perfect Day Out
The next section in our e-guide is our tips for a perfect day out, it lists ten excellent tips so you can have the perfect trip. Tips like discussing the excursion you have planned with your doctor so they can offer advice on any medical preparations you need to have. Talking to your child's doctor is the perfect way to make sure you have all the proper medications in place so you don't run out on your trip. They can give you extra medication if needed or have you pick up a prescription early. Always be prepared, bring a backpack with you filled with essential items you and your family may need on a day out. Be sure to include medication, snacks and toys for your child. Bringing a beloved toy, stuffed animal or blanket can help calm your child.
Resources
At the bottom of our guide there are a ton of resources for special needs travel that range from blogs to informational news articles. If you found a zoo on our activity map that you would like to try out, in our resources there is a guide for everything you need to know so you can make the most out of your zoo visit. Traveling via air this summer season? There is a great link on flying with a child with Cerebral Palsy. The blog includes TSA information that will come in handy when you are traveling with a child.
No matter where you are traveling with your child, Stern Law can help make the best out of your outing with our entertainment guide. With proper preparation, you can minimize the stress on your family and maximize the fun. There are a lot of places that have special needs accommodations. Our guide is a fantastic way to help you pick the perfect destination. Do not let the stress of planning the perfect trip for your family, stop you from taking and fully enjoying your trip.
Stern Law offers a wide variety of information to help you and your child. If you have any questions or concerns about your legal rights when traveling, contact our team today. To speak with someone please call (800) 462-5772.