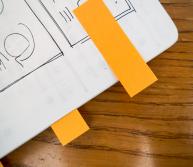 2015 has come to a close, which means it's important to take steps related to your child's Cerebral Palsy. There are a number of options available to take both minor and big steps to end 2015 in an effective manner. While some of these may seem simple, others can be a critical component of making this next year a major success. In the interest of helping parents tackle a few, if not all, options that can help reduce challenges and open new opportunities in the New Year, here is a short bulleted list of ideas for parents of kids with Cerebral Palsy at year's end:
Prepare early for tax returns: if your insurance, job, income or family size have changed, begin noting what has shifted since your previous filing and find out what documentation you may need. There is a wide assortment of things that can be included in your tax filing as a parent of children with special needs. Don't forget costs associated with care, modifications to home or vehicle for your child, out-of-pocket spending and more!
Write a list of treatments, therapies, prescriptions, etc., that seemed to work (and didn't work) in 2015: we are strong proponents of parents being active in their child's treatment. If you haven't kept a log of your child's treatments, consider it for 2016. In the meantime, think back to any instance in which a treatment had a demonstrable impact on your child's mental and physical health and be sure to discuss during your appointment in the New Year.
What are your goals for your child's development in 2016?: On an aspirational front, what would you like to be possible for your child in the coming year? While missed milestones happen, especially for children with special needs, it's important that you focus on aspirational goals. These can not only help you in declaring successes but also help in shaping the therapies and treatments to come.
Celebrate wins of 2015: What was your child able to do in 2015 that wasn't possible in 2014? Be sure to acknowledge and celebrate these efforts, not only with your child and family, but also with your support team including teachers, therapists, doctors and more.
Scope out what your 2016 IEP needs: Shaping your child's education and individual therapies to their most effective is crucial. Ensure that you begin planning for 2016, not only for the current school year but what you can expect in the fall as well. If your child is transitioning to another school (i.e. elementary to middle school), begin scoping out and asking questions about the steps needed. You can also begin speaking to the teachers your child will have in the future to help in planning these items out.
Find out what resources are available: Programs fluctuate from year-to-year but one thing that remains consistent is the help available from our friends at CerebralPalsy.org. Contact them today to find out what programs are available in your area and how they can help in your child's success story.
Was CP preventable? Unfortunately statutes of limitation exist that vary by state. Your time may be running out with the change in calendar; having a review done of your child's Cerebral Palsy diagnosis may reveal that your child's CP was preventable and that he or she is eligible for a lifetime of assistance and care. Take time to speak with a member of our team (800-462-5772 or through the online form) and learn more about preventable Cerebral Palsy and what options are available for your child, including potential Lifetime Benefits.
For more information on assistance available to children with Cerebral Palsy, as well as in making the New Year a great one, call us today!