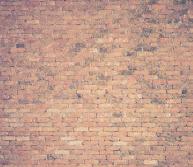 This is an editorial by our founder, Ken Stern, on the recent report by the Houston Chronicle regarding children being held out of special education courses due to a state focus on limiting attendance.
When Brandon came to my office and told me I had to read a recent report from a Texas newspaper on special education, I didn't think anything of it at first. I opened my email and clicked the link.
Denied.
From that first word, the Houston Chronicle's recent piece about an unofficial 8.5% cap on admission of children with special needs into special education classes somehow gets worse. By the end of the piece I felt numb.
And then I felt angry.
What the school districts of Texas have done, all under the guise of 'better education' is sickening. They likely saved billions of dollars in the process. It's estimated that the guidelines put forth by the Texas Education Agency could have kept upwards of 250,000 children from receiving the education they deserved. A brick wall between these children and progress. Their true potential. At what cost?
Of the children denied services are those living with a wide number of conditions. Autism. Mental Illness. Cerebral Palsy. Even deafness. In some ways, they were all excluded equally… a somewhat poetic fact that would be charming if it didn't involve children being refused a proper education in order for state officials to claim a better statistic. When asked about the 8.5% cap, Texas Education Agency officials claimed this was just an "indicator" of performance and that the decline of enrollment in special education services was actually a success story – that new teaching techniques had lowered the enrollment of children with "learning disabilities," like dyslexia. A truly absurd suggestion, given Texas utilizes teaching techniques used in other states that have not seen such a sharp decline of enrollment. Instead, the Chronicle's report finds:
"Texas schools now serve fewer kids with learning disabilities (46 percent lower than in 2004), emotional and mental illnesses (42 percent), orthopedic impairments (39 percent), speech impediments (27 percent), brain injuries (20 percent), hearing defects (15 percent) and visual problems (8 percent)."
Traumatic brain injuries, like Cerebral Palsy, don't result in learning disabilities on par with dyslexia. They result in widely varying symptom sets that are treated through early intervention programs aimed at limiting the impact of the brain injury occurring near birth. These children need our help, not the rationalization of an administrator pushing them to general education or special '504' plans that do not address their unique needs.
It is my hope that this issue becomes a national discussion point and, perhaps even better, an opportunity for a critical discussion regarding how special education is looked at in this country. In far too many cases, the services offered are an embarrassment to what this country is supposed to be. At one point do we all say 'enough'?
My hope is, after this new report, at least the parents and advocates within Texas will decide now is that time.
Denied?
Enough.