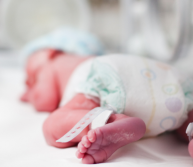 Receiving a diagnosis that your child has Cerebral Palsy is a life changing experience for families. No doctor enjoys providing such a diagnosis, especially if their actions may have directly contributed to the child's CP. Because of this, and to the detriment of parents, many doctors will use other names for Cerebral Palsy that can cause more problems than it may seem.
Since Cerebral Palsy is most often diagnosed in the first several years of life, when a child is too young to effectively communicate his or her symptoms, signs are the primary method of recognizing the likelihood of Cerebral Palsy. Cerebral Palsy is a neurological condition which primarily causes orthopedic impairment. Cerebral Palsy is caused by a brain injury or brain abnormality that interferes with the brain cells responsible for controlling muscle tone, strength, and coordination. As a child grows, these changes affect skeletal and joint development, which may lead to impairment and possibly deformities. The eight clinical signs include muscle tone, movement coordination and control, reflexes, posture, balance, gross motor function, fine motor function and oral motor function.
Different names for Cerebral Palsy that medical professionals may use include:
"Froggy Legs"
"Floppy Baby (Syndrome)"
"Ballerina Syndrome" (walking on toes)
Periventricular Leukomalacia (PVL)
Hypoxic Ischemic Encephalopathy (HIE)
"Pervasive Developmental Delays" (PDD)
A child's need to stay in a "Neo natal special care nursery" instead of NICU
The reason why different names for Cerebral Palsy are problematic are due to the impact early intervention has in terms of the impact for quality and quantity of life for a child with CP. Early intervention, whether medical, therapeutic, with adaptive equipment, etc., involves limiting the amount of impact Cerebral Palsy will have on a child as they get older. As CP is not a degenerative condition, making the most inroads possible at a younger age is simply crucial.
So why do different names for Cerebral Palsy matter? Simple: confusion over the real diagnosis can lead to parents not only failing to request the help they need (now that it has a name), it can also inhibit parents from exploring their legal rights. Hearing different names for Cerebral Palsy, oftentimes either heavily medical or almost whimsical ("Froggy Legs"/"Ballerina Syndrome") can lead to very different reactions whereas a clear diagnosis provides a starting point.
From an intervention standpoint, failing to have a clear Cerebral Palsy diagnosis can isolate parents from pursuing assistance from agencies (such as CerebralPalsy.org and others) that are dedicated to helping. This can lead to taking on financial expenses that can be an extreme burden, as well as prevent parents from seeking out the best specialists in the field. What's more, it can also lead to personal isolation as parents miss out on the incredible power of speaking to parents with children facing the same diagnosis, as well as being a part of helpful support groups in their area.
As the statute of limitations for Cerebral Palsy-based birth injuries differs state-by-state, parents who simply think their child's condition is not serious or, possibly, a life-long challenge often fail to timely review the labor and delivery for evidence of medical malpractice. Lifetime Benefits are available to children whose Cerebral Palsy can be attributed to medical malpractice, making it crucial that a parent pursues a Medical Legal Review of their child's delivery (before the expiration of the Statute of limitations) to better understand what happened, why and what the future may hold.
If a medical professional has used different names for Cerebral Palsy like those above and you suspect CP to be a more apt diagnosis, request a free Medical Legal Review today.