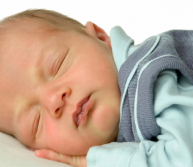 Cerebral Palsy can be caused by a wide spectrum of factors, including genetics and events surrounding the pregnancy, labor and delivery, or during newborn care. When Cerebral Palsy is caused by a medical professional's error, and was thus preventable, parents are left the difficult task of selecting a birth injury lawyer that will effectively handle the case and get the result their child deserves. This process of choosing a birth injury lawyer can be extremely complicated and this is the basis of today's post.
The time after receiving a Cerebral Palsy diagnosis can be extremely confusing and hectic for parents as they attempt to wrap their minds, and lives, around this new reality. Due to the wide range in years for each state's statute of limitations for a birth injury, taking early action is essential. Doing so helps get legal action in motion early, crucial for matters like brain injuries that can take years to get resolved through the courts. With the importance of medical intervention in the development of a child with Cerebral Palsy, choosing a birth injury lawyer in a child's younger years allows for earlier and more extensive treatment and therapies, in addition to other benefits, that can be made available through the legal process.
When Should A Parent Contact A Cerebral Palsy Attorney? from The CP Lawyer | Stern Law, PLLC on Vimeo.
It is extremely important that you carefully consider your options in selecting a lawyer to represent you and your child. Choosing a birth injury lawyer should not come down to a television commercial or selecting a friend's sibling but, instead, a selection based upon merit, experience and qualifications of the lawyer you're considering. Far too many medical malpractice attorneys will take on birth injury cases but be distracted, or undermined, by other cases in very different realms of law. Because of the extensive time and unique challenges involved in birth injury litigation, you should also feel comfortable that your choice will be there for you and your family for the long-term.
While it may seem obvious, when choosing a birth injury lawyer, you should not be expected to pay any upfront fees for a consultation or when hiring someone for your case. Birth injury lawyers who are established and successful will generally not require any upfront fees and instead let their work speak for itself at the end. What's more, they should not be promising you any award but, instead, be well-versed in Lifetime Benefits and what they can mean for you and your child.
Why Is It Important To Hire A Birth Injury Lawyer? from The CP Lawyer | Stern Law, PLLC on Vimeo.
Finally, be sure that you understand and research the background and reputation of the lawyer(s) you are considering. Search their names on the internet and visit their website; an established and effective Cerebral Palsy lawyer will have a record of success they are proud of and not be hiding. What's more, when choosing a birth injury lawyer, you need to feel comfortable with the fact you will be working with this person for a number of years. Ask plenty of questions, you are the one choosing a birth injury lawyer, not the other way around.
If you have questions about your child's Cerebral Palsy diagnosis and/or would like a Medical Legal Review of your child's birth, please contact our offices either by calling (800) 462-5772 or filling out our contact form to have a member of our team contact you at your convenience.