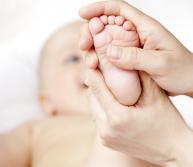 It does not take a medical expert to illustrate or explain why Cerebral Palsy is a complicated condition. As scientific understanding of the brain has expanded, our society still sits far behind where it could be in understanding brain injuries and reducing their impact. With CP often occurring as a brain injury taking place during pregnancy, delivery or after, Cerebral Palsy therapy is aimed at overcoming any number of challenges or barriers that a child may be facing from birth to the present.
With this in mind, we also know that there are core ideas or approaches that the therapy should have when it comes to its impact on your child and your family's goals. We provide the following Cerebral Palsy therapy checklists as a path for building expectations and ensuring you stay on track:
Physical therapy
Are all of your child's target needs being addressed?
Are the treatments safe? Is injury a risk each time?
Are multiple therapy techniques being used in the pursuit of a success or is each week the 'same thing'?
Have therapies been broken down into parts, allowing for victories big and small?
What is your child's condition after therapy? A day later?
Are different things, such as ultrasound technology, hot/cold packs, etc., being utilized?
Occupational therapy
Is your therapist breaking tasks down into steps?
Has your child experienced victories big and small?
Are goals too lofty for your child's ability and/or understanding?
Are you having ongoing conversations with your therapist on goals and progress?
Is your therapist including tasks and efforts conducive with your child's current needs and environment?
Are emotional needs or challenges being considered, both in the therapy offered and the goals targeted?
Is interpersonal interaction included?
These are just a short list of questions or items that you should review when developing therapy efforts, as well as reviewing your child's progress. Therapists should be specializing each of your child's treatments around items like those raised by the questions above; you should never feel hesitant in asking questions or pursuing optimal therapy. Ultimately, therapy for your child with Cerebral Palsy is only as effective as it is focused – a program that fails to address needs will often fail to make an impact on your child's ability to overcome barriers associated with CP.
Along with optimizing your child's therapy, you should also exhaust options in supplementing it with the best care and options possible. One example of option review is by requesting a Medical Legal Review of your child's Cerebral Palsy diagnosis and the circumstances surrounding their birth. While CP can be caused by a wide variety of factors, the root brain injury may also have taken place due to negligence or improper medical treatment. Assessing the actions taken and ensuring medical professionals acted appropriately can not only provide answers as to why your child has Cerebral Palsy – it can also reveal eligibility for Lifetime Benefits paying for decades of care, therapy, equipment, education, assistance and more.
For more information on what to look for in your child's therapy, contact our assistance team by calling (800) 462-5772 or filling out our website's contact form. Doing so will allow our team members to find out how they can help your child and family, while also beginning the process associated with a Medical Legal Review. Don't hesitate to reach out, at your convenience, so that we can see how we might help!