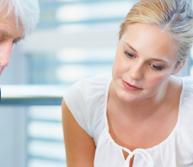 After receiving a cerebral palsy diagnosis, parents are left looking for an assortment of answers to what this means for tomorrow, as well as the future, for their child. In a world where the internet is the immediate solution for any question, you may be left climbing through worthless links with no real value.
If you are looking for cerebral palsy legal resources you can count on, we have put together a number of initiatives that previous clients and parents in general have found invaluable in understanding the law and their options:
Our Lifetime Benefits Kit is constructed to answer questions relating to a potential lawsuit, the costs associated with the care of a child with cerebral palsy over the course of a lifetime, the process involved in a medical legal review, as well as our fee structures.
Cerebral Palsy.org is a website dedicated to showcasing a wide assortment of information and resources dedicated to living with cerebral palsy. The Inspiration section houses an assortment of stories dedicated to profiles of courage and success, as well as a number of other cerebral palsy legal resource sections regarding governmental assistance and organizations within the community aiming to help.
The best cerebral palsy legal resource, though, is one specific to your needs and the events leading up to your child's diagnosis. Unlike other firms, Stern Law, PLLC provides a free consultation regarding your rights. By contacting our offices, you will have the opportunity to speak with a member of our team about your situation and find out all of the options available.
Facing your child's diagnosis of cerebral palsy can be a very difficult experience that can lead to feelings of isolation and/or fear. However, Stern Law, PLLC sees itself as a partner and friend during this difficult time and is happy to provide assistance in answering questions or offering help where possible to ease the pressure you may feel. For more information on the cerebral palsy legal resources you need to better understand your child's diagnosis and your options moving forward, don't hesitate to call 800-462-5772 or write us at your convenience.