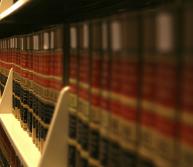 Cerebral Palsy is a condition that involves a wide spectrum of symptoms, each differently impacting children in a wide assortment of ways. This diagnosis is quite complicated, involving damage to the brain that manifests itself by limiting function in other areas of the body. When it's determined that Cerebral Palsy was preventable, it's critical for parents to take timely action to preserve their child's rights under the law. Deviations from the medical standards of care that involve a medical professional usually require lawsuits because doctors and hospitals rarely, if ever, settle these cases without litigation. Cerebral Palsy lawsuits, can be extremely lengthy.
Cerebral Palsy lawsuits are some of the more complicated legal matters within the general topic of medical malpractice. This is the reason to choose a birth injury lawyer over a general attorney. The truth is that Cerebral Palsy law is so complicated that hiring a lawyer in this field is critical for the child's protection. A Cerebral Palsy lawsuit can require not only a thorough medical legal review, but also effective expert medical testimony, based upon a thorough examination of circumstances surrounding the birth and more.
A Cerebral Palsy lawsuit, when aimed at the real deviations from medical standards, is critical. While there are instances in which Cerebral Palsy was not preventable, in those cases where CP could have been avoided, action is vital. The statutes of limitation for Cerebral Palsy-related injuries varies from state to state, with some families only having three years to pursue their eligibility. But the critical science related to CP makes litigation an extensive, time-consuming and expensive process.
To make parents more comfortable while litigation is pending, connecting parents with helpful resources for special needs children is important. Our representatives are happy to connect parents of children with Cerebral Palsy with a wide assortment of assistance programs that can change lives. But, when CP was preventable, it is important for parents to also pursue a Cerebral Palsy lawsuit that aims at the deviations from the standards of care taken by a medical professional expected to avoid harm to the child and mother.
The first step of a Cerebral Palsy lawsuit is to request a medical legal review of the circumstances surrounding your child's CP. Not all instances of Cerebral Palsy are preventable, and a medical legal review helps examine the pregnancy, labor and delivery, and post-delivery care received to fully understand what exactly happened when your child was born. If that review reveals deviations from the standards of care, your child may benefit from a Cerebral Palsy lawsuit aimed at providing decades of therapy, adaptive equipment, care and more.
Contact us today, either by filling out our contact form or calling us at (800) 462-5772, to better understand your options surrounding a Cerebral Palsy lawsuit or for various assistance programs available for children with CP.