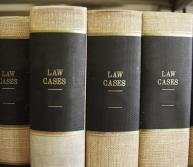 Cerebral Palsy is such a unique condition, involving the brain and resulting in a diverse amount of symptoms, legal action surrounding CP cases can be extremely complex. Any legal action involving medical facts is always difficult, but a lawsuit surrounding Cerebral Palsy can involve expert opinions, differing medical diagnoses, written and oral history, and more. As such, anyone considering legal action for their child's birth injury should speak with a birth injury attorney.
CP is a condition that very rarely, if ever, is resolved effectively for the family without legal action. Whether a medical professional has been dishonest about the diagnosis, failed to diagnose, diverted responsibility or used a different name for Cerebral Palsy to avoid responsibility, the law does afford your child their day in court. While statutes of limitation can be a barrier, those parents who request a Medical Legal Review and proceed with legal action related to their child's Cerebral Palsy are best served by a professional with deep experience in matters relating to birth injury.
Beyond the obvious reasons (comfort with the subject matter, access to expert witnesses, familiarity with lifetime benefits, etc.), birth injury attorneys provide stability to parents. Your birth injury attorney should not only provide you representation without an upfront fee, their firm should also be stable enough to see your case through, no matter how many years it takes. Birth injury litigation can take years, making it important to avoid an attorney who encourages a quick resolution, especially when those funds do not provide for a lifetime of therapy, care, adaptive equipment, housing, schooling – the list goes on. For more information on why legal matters relating to a birth injury can take so long, check out our blog post on the topic.
A birth injury attorney has entered a field of law knowing that they earn their pay by working their hardest for their client, no matter how many years that takes. As a result, a birth injury attorney is not a threat to suddenly drop your case or fall out of contact. Instead, your attorney is going to be someone you work with for years to come. Feel comfortable with your choice and the resolutions they will seek on behalf of your child.
If you have questions regarding your child's birth injury or would like more information about the questions you should be asking when selecting an attorney, contact our offices today. We are happy to explain the Medical Legal Review process, how Lifetime Benefits care for your child and more. Fill out our online contact form or call us at 800-462-5772 today.