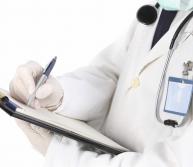 Despite an extreme lack of awareness and education in the public surrounding Cerebral Palsy, it is still important to cut through the 'weeds' so to speak and explain this condition. Far too many parents experience the trauma of birth complications and Cerebral Palsy diagnoses when a medical professional deviates from standards of care. Examining medical records, looking back on the birth and getting answers is critical, not only for solving questions of parents, but also for potential assistance available.
First, what is the connection between birth complications and Cerebral Palsy? At its core, Cerebral Palsy is a condition arising from a birth injury taking place before, during or after a delivery. While some would like people to believe that conditions like CP were inevitable or 'meant to be,' perhaps going so far as to say your child's condition is any number of whimsical terms, the truth is that some instances of Cerebral Palsy ARE preventable. This is why exploring any birth complications and Cerebral Palsy diagnoses you may have received all the more important.
The brain injury resulting in CP that your child experienced could have been caused by any number of circumstances – we are not looking to say that there is an immediate and direct connection between birth complications and Cerebral Palsy. Instead, it's important to understand that issues like fetal distress, delayed delivery/C-Section, improper use of delivery tools and more can be the direct cause of your child's birth complications and Cerebral Palsy. In short, perhaps it was not 'meant to be' and, instead, the result of poor medical assistance.
When a child's Cerebral Palsy is determined to have been preventable and directly caused by a medical professional's actions (or inaction), Lifetime Benefits may be available to help pay for expenses like adaptive equipment, assistance technology, home and vehicle modifications, education, therapy and more. Lifetime Benefits are focused on paying for expenses related to helping your child reach his or her full potential, making them an invaluable resource for parents who qualify.
In order to understand if your child qualifies for Lifetime Benefits due to the birth complications and Cerebral Palsy they are living with for years to come, your first step is a Medical Legal Review. This process examines your child's medical records via a team of medical professionals and attorneys versed in birth injury law to determine if more could (and should) have been done. This can lead to significant financial assistance aimed solely for your child's care and helping him or her reach their full potential.
For more information on Lifetime Benefits, the Medical Legal Review process, birth complications and Cerebral Palsy, contact our offices today through our online form or by calling (800) 462-5772 at your convenience.