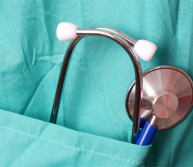 Far too much misinformation exists surrounding Cerebral Palsy, specifically its causes and the role various individuals play in a child's diagnosis. Preventable Cerebral Palsy does exist, perhaps in as many as one-third of all instances. Understanding what preventable Cerebral Palsy looks like is important not just for a better comprehension of a difficult topic, but also for the critical benefits children may be eligible for.
But first, what is preventable Cerebral Palsy? Our working definition for preventable CP involves those instances where a deviation from the medical standard of care takes place that led to a child being diagnosed with Cerebral Palsy. While no rational doctor would intentionally inflict a child with a lifelong condition like CP, a negligent medical professional may deviate from standards of care or acts in a manner that greatly impacts your child. That impact, amongst other things, may involve Cerebral Palsy.
So how do you know if your child faces a lifetime of preventable Cerebral Palsy? The simple answer is that you are not expected to – that is the role of a team of our medical-legal team of professionals assembled to carry out a Medical Legal Review. Your role in finding out if your child's CP was preventable is merely initiating the process.
Warning signs of preventable Cerebral Palsy may include:
We go into significant detail on these red flags/signs of preventable CP in our free guide on the topic, available for download here. The guide walks you through more than 10 different signs of trouble during labor and delivery that a medical professional should account for when delivering a child, with one or more signs possibly applying to your labor and delivery, and to your son or daughter.
If you have questions after reading our guide on preventable Cerebral Palsy, have already looked into matters regarding your child's CP or would just like to find out more about the Medical Legal Review process, we encourage you to contact us today. Call 800-462-5772 or fill out our simple form to get better understanding of the value of Lifetime Benefits, Medical Legal Reviews and more!