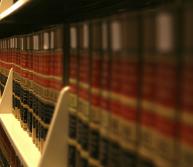 Selecting an attorney to represent your child and family in a cerebral palsy-related lawsuit can be extremely difficult. Because of the significant costs of care for your child, as well as the emotional trauma related to a birth injury, there is a lot of pressure to choose a lawyer that makes you comfortable and that can achieve the results you and your child need. Stern Law, PLLC understands that completely and looks to be as open and transparent as possible about who we are and what we do for parents of children with cerebral palsy.
Our firm is led by Ken Stern, who has worked for over 30 years on behalf of children with special needs and families helping to care for them. Ken's focus on helping families overcome hurdles and achieve great success provides the basis for the firm's work in providing resources beyond legal assistance.
The legal assistance our firm provides is comprehensive, using world renowned medical experts and significant legal experience to help families during an extremely difficult time. Attorneys without experience in birth injury cases can seek damages for their client that may fall short of the amount needed for years of care, therapy and more. The firm's experience in pursuing Lifetime Benefits for medical malpractice cases translates into a full understanding of cerebral palsy being not just about the present, but for the years to come, long after a parent may be gone These are just some of the reasons why it is important to choose a knowledgeable and experienced birth injury lawyer for your child's case, and we encourage you to select carefully due to the very important factors involved.
Perhaps most important to our clients is that our focus is not just on being a law firm, but also as an advocate for families with a child with cerebral palsy. Our firm founded the MyChild website that provides a wealth of general and non-legal information to families and their advocates about cerebral palsy. What's more, we also offer call center assistance 50 hours a week (9 a.m. to 7 p.m. Monday through Friday) for those looking for help and support surrounding a diagnosis, ongoing care and much, much more.
For more information on Stern Law, PLLC and cerebral palsy legal topics, be sure to check out our Facebook and Twitter accounts, as well as TheCPBlog and this site! If you have any questions, we also encourage you to call or email us.