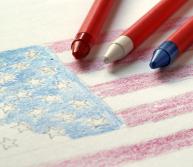 With the 4th of July having just passed, there is a lot of patriotism and pride in our country. While an election looms and public focus touches on a wide range of topics, one area we have not seen much debate or discussion about is the need for help for those with special needs. One of the most vulnerable populations in our country, those with special needs and their families require significant support, both emotionally and financially. In the spirit of celebrating our country, we wanted to make an appeal for ideas that can assist children with special needs.
With that said, there are a number of simple, effective ways that the country can step up and provide effective support for the special needs community. What we would like to see America, as a government and a country, bolster in the coming years involves the following:
Increased, monitored spending for special education in public schools
While financing programs is a difficult prospect at a time where plenty of deserving efforts could use additional support, special needs programs often suffer significantly during periods of budgetary crises. Whether appropriating funds for other causes or simply failing to explore options for children, more can be done to hold these programs accountable. Locking in a budget that cannot be touched due to the very real, and very clear needs of children with Cerebral Palsy and other challenges is now critical.
Clear dialogue regarding inadequacies in special needs programs
Different than financial backing, there are also inadequacies within special needs programs that require resolution. Any parent of a child who has had difficulties having their IEP followed knows that some schools have a lack of awareness, if not disdain, regarding the importance of building around a child's strengths and assisting in areas of difficulty. What's more, there are often clear inadequacies in facilities, including equipment, technology, materials, playgrounds and more.
Uniformity and transparency around statutes of limitation
All too often, parents do not begin to realize there are problems with their child's health until a number of missed milestones occur. Only when expenses associated with treatments and therapies begin to pile up do so many families begin to explore their options, including eligibility for Lifetime Benefits. Unfortunately, the system is stacked against parents like this, with the window to explore legal options (the statute of limitations) expiring before a problem is even realized. There seems to be something almost un-American that, depending upon the state where their child was delivered, one family can have up to 21 years to explore legal options associated with Lifetime Benefits, while others only have three years. Having an open and honest dialogue about the preventable causes of Cerebral Palsy can help this greatly.
A more aware, respectful public
Whether eliminating the r-word from public use or simply making people feel comfortable around those with special needs, more can and must be done to break down barriers between those with special needs and the community. Staring can hurt, as do words; by eliminating misinformation and having open discussion around challenges some children and adults face, we can improve services, and the world.
Just because a child or adult faces unique challenges does not mean that they should also have to deal with public stigmas in their everyday life. As we honored America this 4th of July, let's also try to think of ways we can make this country a more open and fair place for all citizens and not just the ones who aren't facing challenges.