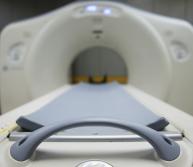 Any time a parent is told that their child will face challenges, the immediate concern is 'Why?' It's a completely understandable question to want answered: why did this happen to my child? When those challenges are associated with a Cerebral Palsy diagnosis, there can be a wide spectrum of answers as to why this has happened. Getting the answer, though, for your child's CP diagnosis is not only important, it should also be done for free. That is why we offer the Medical Legal Review at no cost to parents: because they deserve answers.
Cerebral Palsy is a complicated condition that can come about due to a wide range of events. Tied to a brain injury that takes place around birth, CP can occur due to a bacterial infection, genetics, unforeseen medical circumstances, a mismanaged delivery and more. Because of all of the factors that can be involved, a thorough review of the wide range of moving parts surrounding the pregnancy and delivery is crucial; choosing to simply accept the diagnosis may seem easier, but that should not end the discussion.
Instead, parents looking to understand why Cerebral Palsy will be a part of their child's life should explore a Medical Legal Review. Carried out by a team of medical professionals and attorneys with decades of experience in birth injuries, a Medical Legal Review specifically targets the Why. Was an improper medication prescribed during the pregnancy? Were signs of fetal distress ignored? Did doctors delay a C-Section despite knowing the pregnancy was high risk? There are dozens of possible questions beyond just these. Each of these questions is important, though, to answer because of the problems they highlight. Asking questions is not for the sake of blame shifting but, instead, to understand what the path for moving forward looks like.
The truth of the matter is that there are both preventable and non-preventable causes of CP. Determining why Cerebral Palsy is a part of your child's future could help in finding nothing more could have been done and your child received exceptional medical care that may have saved their life. It could also, however, reveal deviations from standard medical practices by those you entrusted with your child's care. When that is the case, your child's preventable Cerebral Palsy may make him or her eligible for Lifetime Benefits.
Don't take this process for granted, though. The wide range of issues surrounding Cerebral Palsy and getting your child qualified for Lifetime Benefits is not something just any attorney should be entrusted with. A birth injury attorney, who should not expect any retainer or payment in advance of your child's claim, will have the experience you need to have your voice heard properly. For more information on our birth injury experience, as well as what your next steps should be, contact our offices at (800) 462-5772 or fill out our online form today.