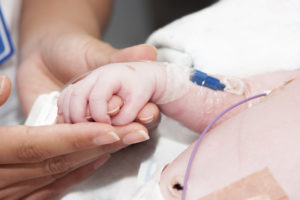 Every parent wants the best possible outcome for his or her child. Parents of children with special needs are especially dedicated to addressing potential issues and challenges because of how often they can be ignored by governmental officials, educators, medical professionals, and society as a whole. With programs aimed at helping children with special needs often understaffed and underfunded, accessing critical assistance opportunities is already difficult enough. This is why we encourage every parent to review the circumstances surrounding their child's Cerebral Palsy; the potential availability of Lifetime Benefits represents a critical avenue that could open a wide range of options to limit how CP affects their child.
Lifetime Benefits is a term used to describe a trust established on behalf of a child whose Cerebral Palsy has been determined to be caused by medical error and/or was otherwise preventable. The funds made available through Lifetime Benefits are intended to help a child in a variety of ways, all focused on limiting the way CP affects him or her. Because Cerebral Palsy involves a brain injury, the use of therapies, medical treatments, adaptive equipment and innovative assistive technology can both help a child's body find new ways to accomplish goals or tasks and unique avenues to overcome barriers in communication, mobility, and more.
Potential uses for Lifetime Benefits to assist with CP-related challenges include:
Medical Procedures
Though everyone would hope that insurance companies would help families access every treatment and surgery needed for children with Cerebral Palsy to improve their condition, unfortunately not every cost (if any) will be covered. Funds set aside as part of a child's Lifetime Benefits can be a critical bridge for families wanting to access the best medical procedures possible for their child living with CP.
Ongoing Therapies
Therapy treatment can significantly help children with Cerebral Palsy, as CP affects each person differently and a variety of therapies exist to target the wide range of barriers that may exist due to the brain injury occurring at or around birth. Therapies involving verbal, occupational, physical, and emotional exercises can be a major help as children pursue personal growth and gains in their everyday life. Lifetime Benefits can cover the wide range of costs associated with therapies intended to reduce the impact of Cerebral Palsy in a child's life.
Education
Each child is entitled to an education and children with special needs are not an exception. Even if a school provides tools and assistance, such as an IEP, to assist a child with Cerebral Palsy, there is almost always room for additional resources to achieve more. Whether it is to cover tutoring, "camps," instructive aids, assistive technology, or a variety of other helpful mediums, Lifetime Benefits can critically help the ongoing education of a child living with CP.
Adaptive Equipment
Whether it is crutches, braces, a wheelchair, or any other type of adaptive equipment, there are numerous devices and tools that can help a child with their physical challenges. CP affects children in various ways, as there are several types of Cerebral Palsy that exist and impact mobility in different ways. Insurance may not cover the potential annual costs associated with different equipment needed as a child grows, which is why Lifetime Benefits can be critical in covering costs as upgrades are needed.
Home/Vehicle Modifications
As noted, a child's Cerebral Palsy may involve physical challenges that make adaptive equipment and/or a wheelchair necessary in order to navigate everyday life. The tools and finances needed to modify a child with CP's home to accommodate those can be essential, especially when elements like ramps, wider hallways, changes to the bedroom to account for a hospital bed, etc., are a necessity. Similarly, a van to assist children who need wheelchairs and/or general modifications to a family's existing vehicle can be critical for families of kids with special needs. With either of these scenarios and many other potential situations in which financial assistance can help make these modifications possible, Lifetime Benefits helps provide the ability to tailor the assistance to a child's individual needs.
Assistive Technology
Tablets, eye-tracking devices, and other communication equipment are just some of the different types of assistive technology that can drastically change the lives of children with Cerebral Palsy who require assistance to be "heard." CP is a condition that, can drastically impact a child's ability to speak or otherwise engage family, friends, and others. Assistive technology can be a critical bridge in expanding the world and reducing the impact of Cerebral Palsy, making Lifetime Benefits all the more important for parents pursuing the best options possible for their child.
The items above are just some of the ways in which Lifetime Benefits can impact the life of a child with Cerebral Palsy. It is unfortunate that not every child with CP qualifies for this type of assistance (and why we still provide help to parents to access other resources available), but the possible impact of Lifetime Benefits is just one of the reasons we believe every parent should request a Medical Legal Review to have professionals explore the cause of their child's Cerebral Palsy. A Medical Legal Review can answer the questions of parents wondering "Why Cerebral Palsy?" and "How Did This Happen?" It can also answer if Cerebral Palsy was preventable and if Lifetime Benefits can help answer cover costs for a child's CP now and for years to come.
For a free Medical Legal Review to determine if Lifetime Benefits might be available for your child with Cerebral Palsy, call our firm at (800) 462-5772 or fill out our online contact form today. We are here to help but cannot start seeing how we can assist your child and family until we speak with you. Contact us today for a wide variety of free resources – we hope to speak with you soon!